---
Welcome!
AAUW's Mission
American Association of University Women advances equity for women and girls through advocacy, education, philanthropy, and research.
AAUW's Value Promise
By joining American Association of University Women you belong to a community that is dedicated to breaking through educational and economic barriers so that all women and girls have a fair chance.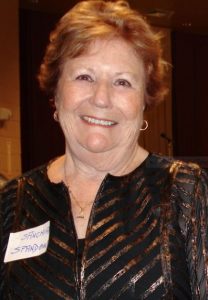 Our Branch is committed to bringing National AAUW's mission, vision and values LOCAL.
We provide two-scholarships for women attending Sierra College whose college education was interrupted.
We work with area high schools to provide scholarships to senior students moving on to college.
We provide a college experience for 8th grade students at UC Davis each summer by giving scholarships to attend a hands-on program in Science, Technology, Engineering and Math (STEM).
We provide workshop leaders through our Sierra College Leadership Program. These leaders educate students to negotiate fair wages through Start Smart salary negotiation workshops – one key part of closing the gender pay gap.
Speech Trek is a program for high school students to compete in a public speaking contest on a given topic. This requires research, comprehension and the ability to speak for 6 minutes.  The local winner goes on the compete at the State-wide contest.
There are Interest Groups and Neighborhood Groups and Programs offered to expand your knowledge and enjoyment with like-minded members.
Membership in AAUW means you're a part of a community dedicated to changing the climate for women and girls. Join us–you'll be glad you did.